Domestically Produced?
Should we not be turning to domestically produced diesel?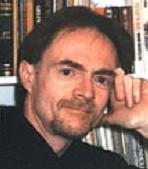 From the works of Richard Heinberg, a journalist, educator, and author.
Oil supplies are getting tight relative to demand, and the prices simply reflect the law of supply and demand. But that's just the tip of the problem. The real story is about "peak oil" and the point in history when global petroleum production will peak" forever. Once oil supply can no longer keep up with oil demand, an economic shockwave will hit us and wreak havoc with our economies, all of which are dependent on (relatively) cheap oil.
The official line from our political leaders and government scientists is that there's enough remaining oil that the peak won't hit for several decades. Other people who study the field say the evidence points to a peak within just a few years, which certainly sounds a lot scarier. But which is it?
Over the last century, we have used oil to increase the carrying capacity of planet earth and increase our population:
We've used petroleum-derived products, oil-powered groundwater extraction and irrigation, and oil-powered machinery to create "industrial agriculture" and greatly increase the human food supply.
We use oil-powered vehicles to carry resources from where they're abundant to where they're scarce so that we can, for instance, build cities in the middle of deserts, where people really shouldn't be living.
We have increased the global human population by over 500% in just the last 150 years. We were at fewer than 1 billion in 1800 (toward the beginning of the Industrial Revolution), and we passed 6 billion in the 1998-1999 timeframe.
In the next half-decade after that, we added another 400 million . . . essentially North America's worth of people.
Unfortunately, we haven't added North America's worth of resources or support infrastructure.