Plant Waste
Wood boring inspects cause extreme damage to forests around the world.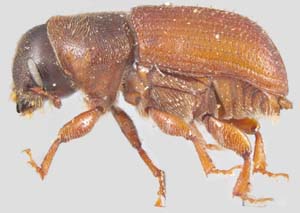 In some areas, tiiny pine beetles (Dendroctonus ponderosae, right from BarkBeetles.org) have spread almost unchecked through mature pine forests for several years. Estimates in one are are expected to cover 9 million acres.
In Alaska, climate changes are adding to infestations of tree-killing insects, such as spruce beetles and spruce bedworm moths. More than 3 million acres of spruce forests have been killed in the past 15 years.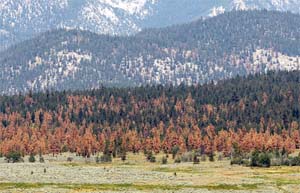 In the United States, the Southern Pine Beetle has caused large losses of pine timber for decades, including stands of Southern yellow pines in the forests of Tennessee. And the Rocky Mountain pine beetle is wreaking havoc on Colorado's forests.
The result is heavy waste and wood damaged to such a degree that is is not usable for products or not exportable to traditional markets.