Why Diesel?


Diesel Deliverance
Eric Peter, October 6, 2005
We could be driving powerful, stylish vehicles that get 35-45 mpg—if we lived in Europe. In the land of $4-$6 per gallon gas, about half the passenger cars in service are diesel powered, and not just ancient Mercedes 300Ds chuffing along in the left lane at 45 mph, either.
There are sleek and swift high performance diesel luxury sedans like the BMW 530d with 231 horsepower and 369lb foot of torque, capable of 155 mph on the top and reaching 0-60 in 6.8 seconds.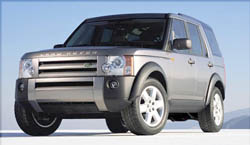 Or how about the Land Rover LR3. It is 2.7 liter turbo diesel V-6 delivers 190 horsepower at 35 mpg on the highway. That's Honda Civic mileage from a two-ton, mid-sized 4x4 SUV.
Just a sampling for you.
In Europe, buyers can choose from dozens of vehicles, in all classes, sizes and price ranges, with efficient diesel power the only common denominator. We, in contrast, have virtually no choice when it comes to diesel powered passenger vehicles: Mercedes and VW—and that's it.
Instead, we're offered gas-electric hybrids—which is fine, but far from inexpensive (and thus far from economical). Hybrids cost around $2,000-$10,000 more to buy than conventional, gas-only versions of the same car with similar trim and equipment. Even at $3 per gallon, you'll have to burn an awful lot of fuel before reaching break even.
Indeed, a number of recent stories have "done the math" and found that, for the average buyer, a hybrid can be more expensive to operate than a "gas guzzling" conventional car.
Moreover, there is always the risk, downplayed by the automakers but real nonetheless, that down-the-road upkeep and maintenance costs of complex hybrid technology (especially the battery pack) could be very, very expensive indeed.
Meanwhile, the diesel engine is rock solid, proven technology, 100 years old and refined to the "nth" degree. Modern diesel passenger cars, in addition to being as indestructible as the Terminator, are also smooth, quiet and very powerful. They now match, or surpass, equivalent gas engines in every category of performance—and blow them away when it comes to economy. Six seconds to 60 and 40 mpg. Good luck finding that in a gas-powered anything.
Is it a conspiracy? Evil machinations by the Illuminati?
Nope.
The reason is as close as your local filling station. The diesel that's available in this country is refined for big rigs, but terrible for modern high-efficiency passenger car diesels. The stuff we have is laden with sulfur; and putting high sulfur diesel into a modern high performance, high-efficiency, turbo direct-injection diesel passenger car engine is like pouring Karol syrup into the tank of your Pinto. The results, in both cases, are not pretty.
European specific diesels are precision machines that need high grade, low sulfur content fuel. Fed properly, they deliver all the good things, high explicit output, and great mileage with none of the bad stuff; clouds of smoke, high-emissions output, and warranty repair problems.
But, thanks to shortsightedness on our part, or parsimony by the big oil companies, nothing was done over the past 10-20 years to get high-quality, low sulfur diesel fuel into the pipeline; the sooty, high-sulfur swill we had was percolated for the big rigs—and that, apparently, was good enough for the rest of us. This is why we don't get the BMW 530d, LR3 diesel, or any of the other state-of-the-art diesel powered vehicles currently available in Europe. The manufacturers are not about to sell vehicles that won't run properly on the available fuel.
Indeed, there are so many potential problems in terms of emission issues alone that they'd be crazy to even try. Next to the IRS, the EPA is the last government agency you want drawing a target on your back.So, until we can get decent quality diesel fuel - sometime in 2007, supposedly, we'll just have to wait. And pay.
Eric Peters is an 
Automotive columnist and author of 
Automotive Atrocities: Cars We Love to Hate (MBI).