E-Waste
E -Waste is the Fastest Growing Part of the Waste Stream.
Just like batteries, electronics seem safe to use, but if we throw them out, they can leak toxic chemicals such as lead, mercury, and cadmium into our water and air.
One computer monitor can contain 4-8 pounds of lead, which if released, can hurt an entire community.
The problem has reached crisis level because of the sheer volume of electronic waste being created around the world everyday.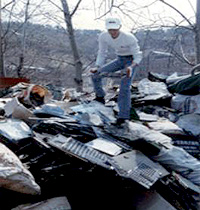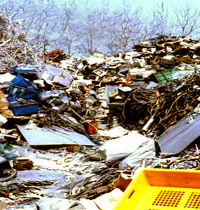 There are 500 million obsolete computers in the U.S. alone.
130 million cell phones are disposed of annually.
20 - 24 million TV's and computers are stored annually in homes and offices.
Only 10% of unwanted and obsolete computers are recycled
That is a lot of plastic and PVC.