The "Alternative-Alternative" Fuel
HYDRO CARBON CATALYTIC CONVERSION (CC)
CC technology is the new "alternative-alternative-energy," a safer, more stable, and less polluting power source.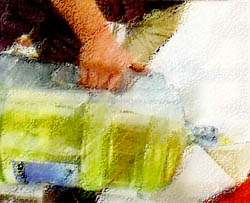 While CC is "one" possible solution for our energy needs; it is the ONE we feel has the best advantages.
Our aim is to reduce the world's dependence on oil while freeing fuel consumers of the inherent economic, political and environmental gamble that it gives rise to.
A UNIQUE ULTRA LOW SULFUR DIESEL FUEL - ULSD
Our traditional energy methods cannot be sustained if we are to meet world future requirements conscientiously. Leadership, invention, and investment are needed to develop and establish fresh generations of energy solutions that will create alternative, cost effective fuels, as well as new jobs and economic growth.